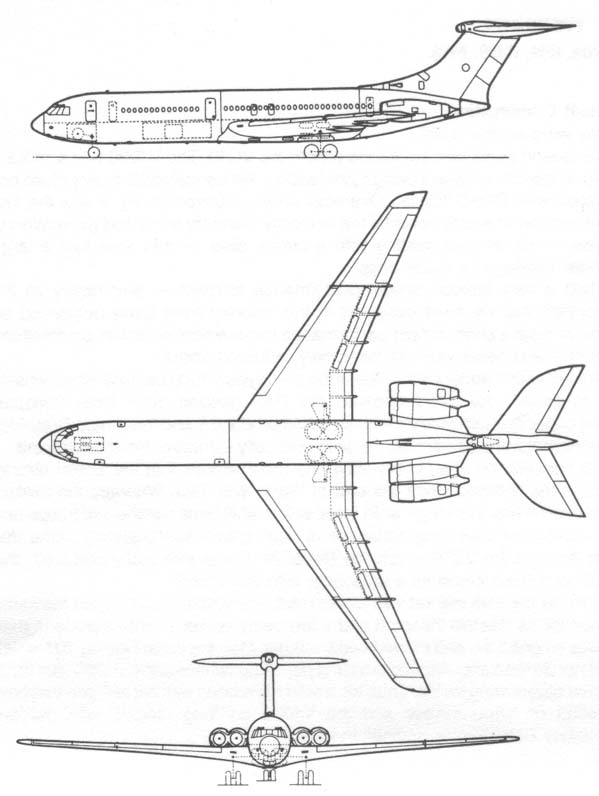 Vickers VC10 XV108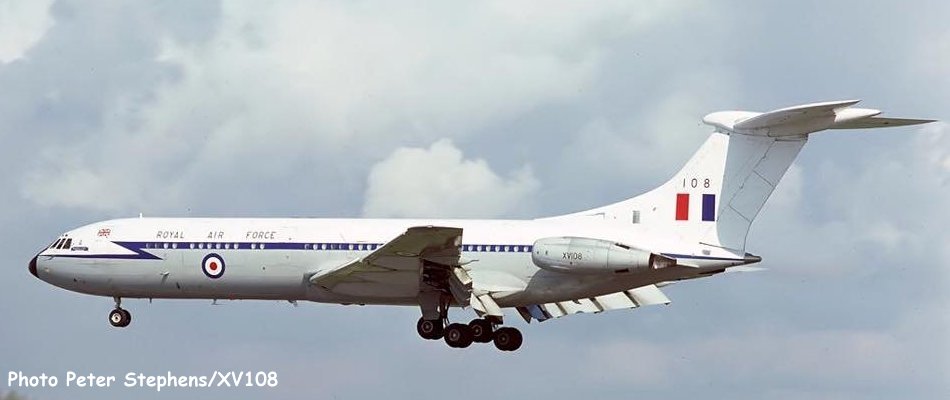 XV108 was built at Brooklands Airfield, Weybridge c/n 838 and first flew on 7th June 1968.
Delivered to Royal Air Force 10 squadron as a VC10 C Mk1, and named 'William Rhodes-Moorhouse VC' on 16th June 1968. William R-M an airman, died in the First World War in 1915, and was awarded the first Victoria Cross (VC) medal posthumously, for operations in the air.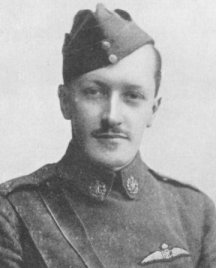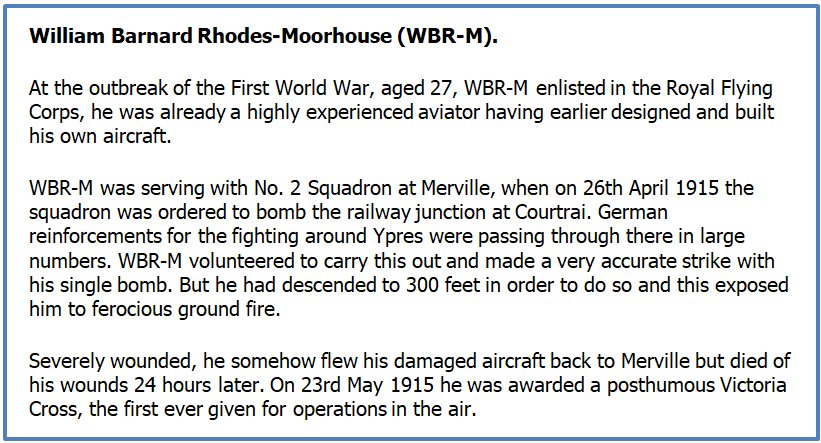 Based at RAF Brize Norton all its life, it carried service personnel, freight (or a combination known as PCF Pax cum freight). It also carried members of the Royal Family and VVIPs all over the world; furthermore it also could take on a medivac role when called upon, for instance the Falklands War.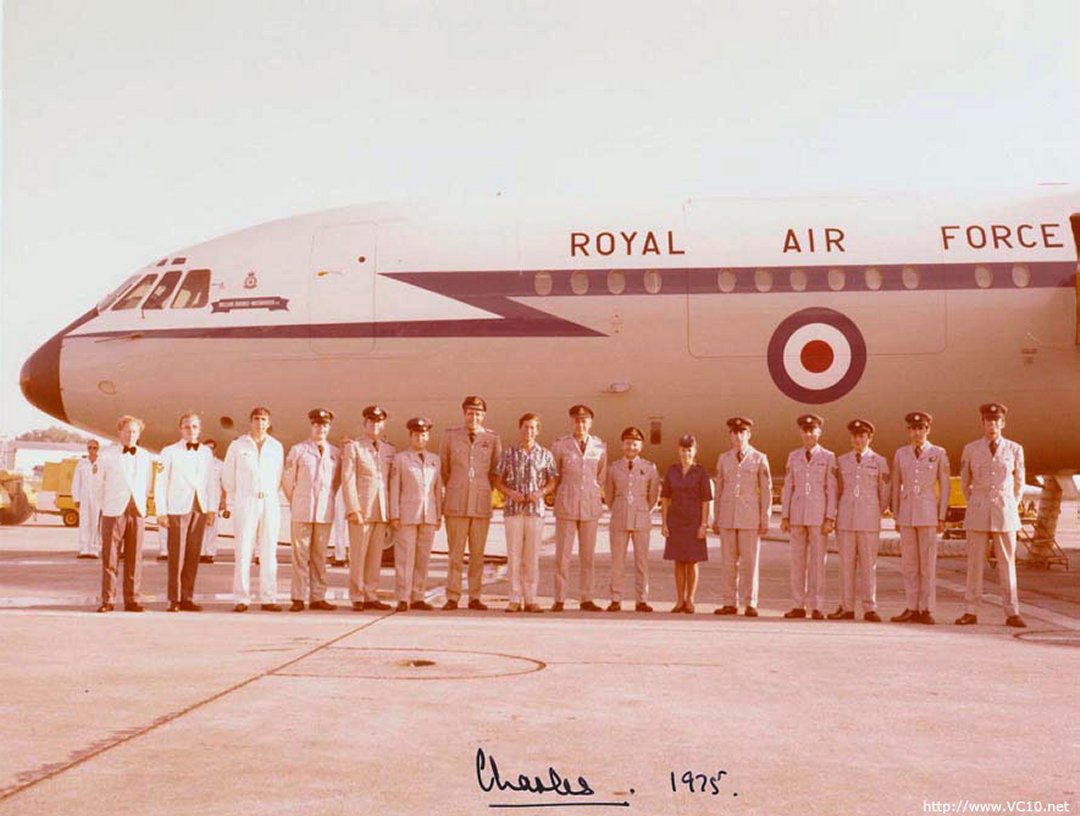 After the Falklands War the UK required refuelling capability to replace the ageing Victor tankers. The VC10 was an ideal aircraft to meet this requirement, and was converted to this role with a nose refuelling probe to receive fuel, and wing refuelling pods to deliver fuel.
After conversion at Hurn, Bournemouth it made its first flight as a C Mk1(k) tanker on 15th August 1995, and delivered back to 10 squadron at RAF Brize Norton.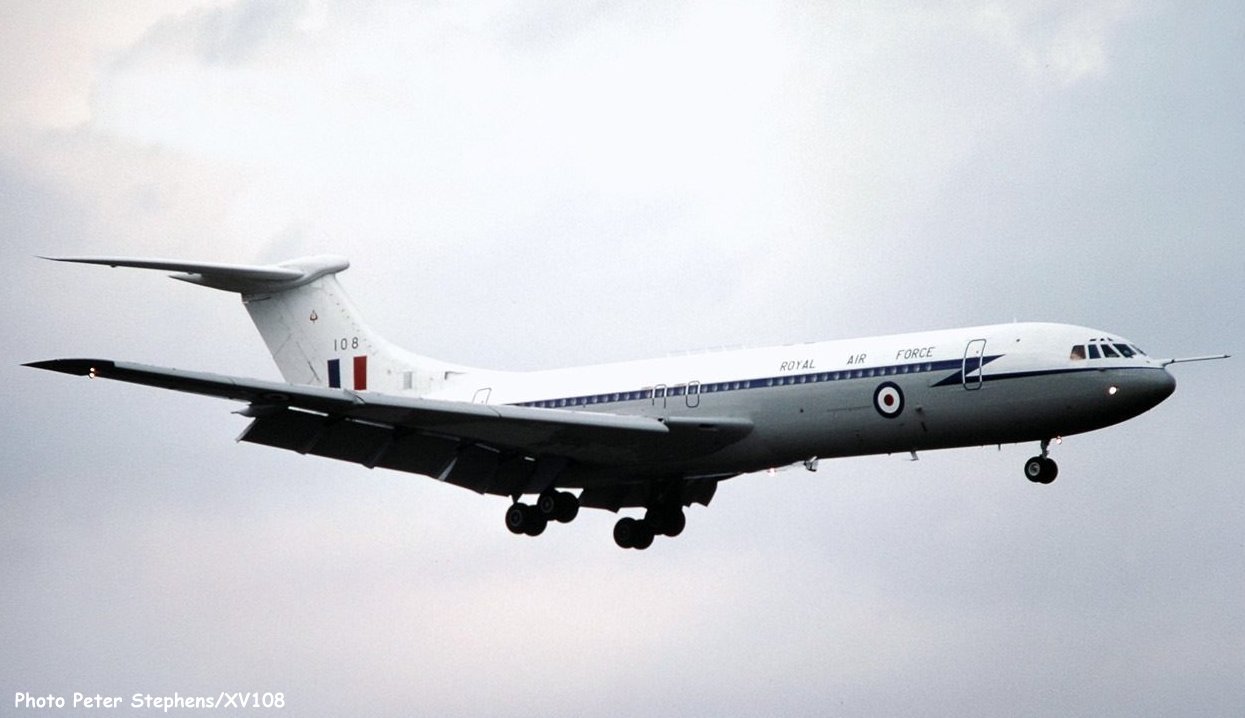 10 squadron disbanded on 14th October 2005 and subsequently transferred to 101 squadron, also at Brize Norton, all grey livery applied and given the code 'Y'.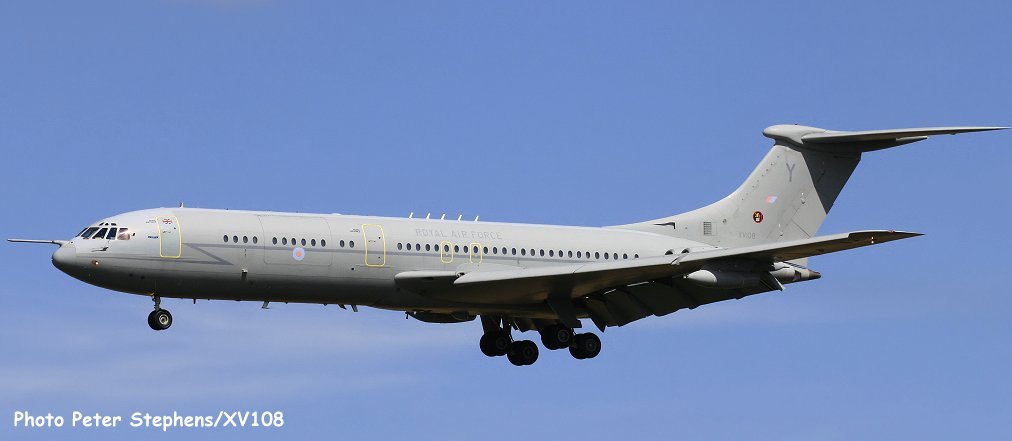 Last flight and ferried to Bruntingthorpe 7th November 2012 for Spares Recovery Programme by GJD Services Ltd. Withdrawn from use and broken up.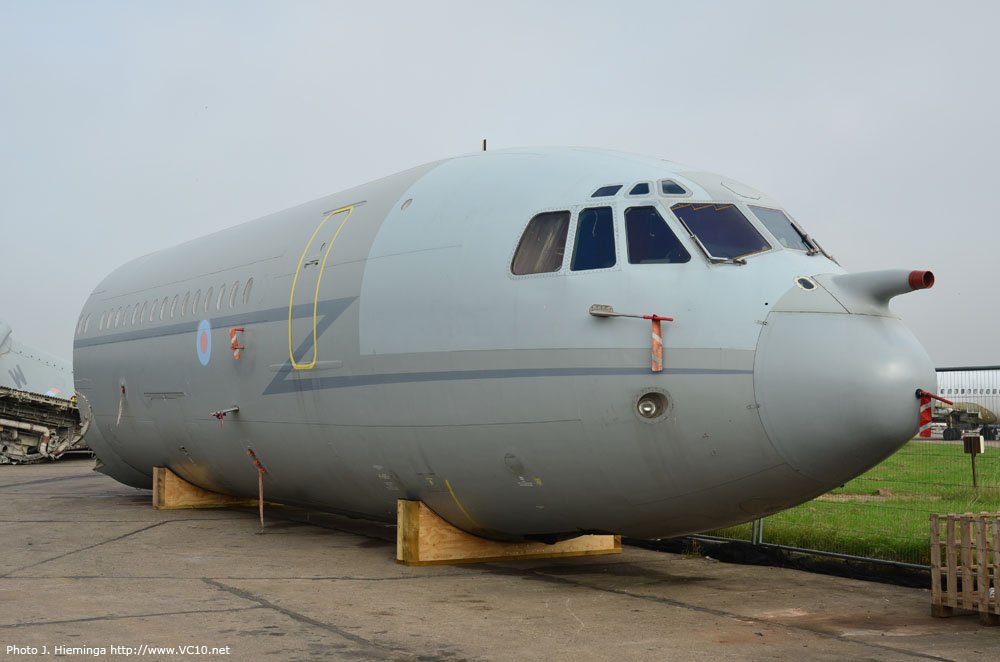 13th November 2013 forward fuselage of XV108 rescued and placed on long term loan by Gary Spoors of GJD to the Aeropark Air Museum at East Midlands Airport. Fuselage transported by Wolfe European Ltd along the M1 & M42.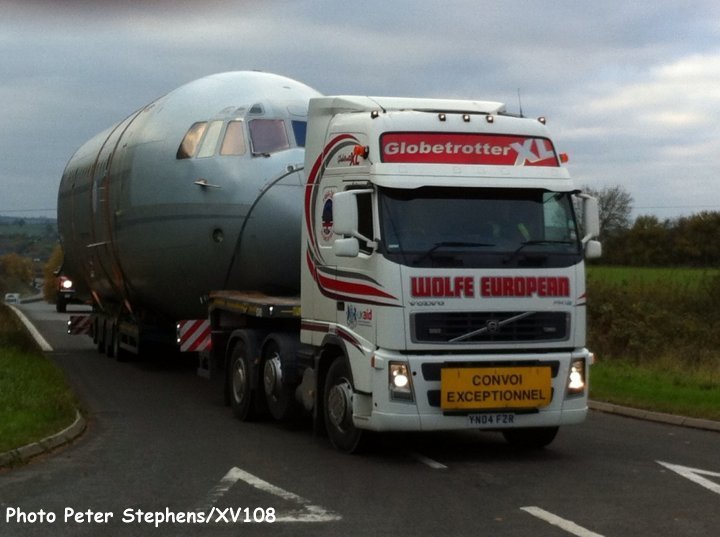 XV108 eventually arrives at its new home at the Aeropark for restoration, preservation, and ready for its first opening to the public, sometime around 2015 and still in its old grey livery.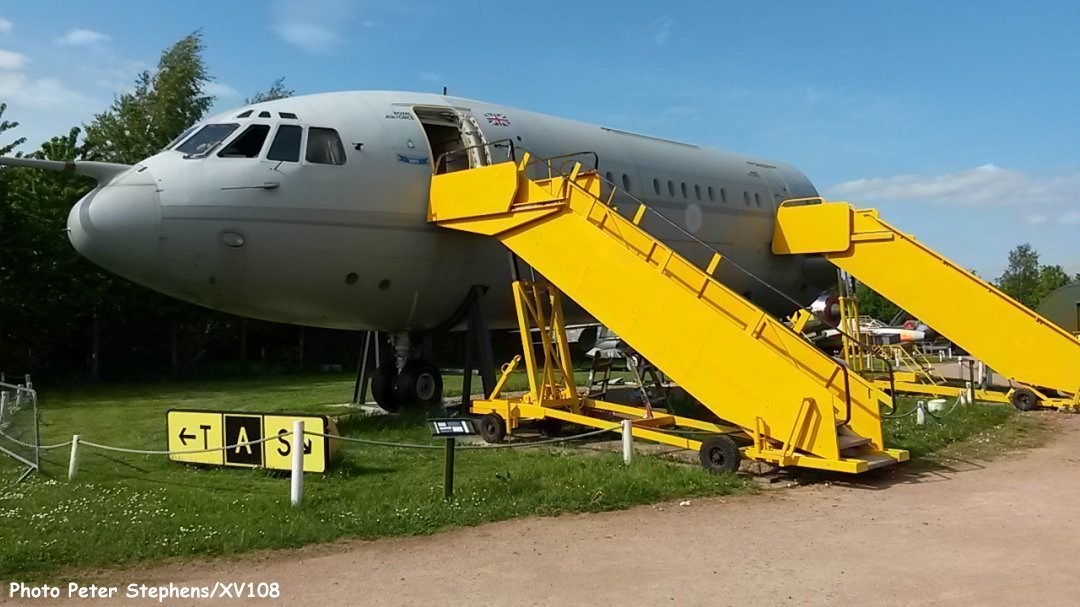 During a long hot period in June & July 2019, 108 was completely repainted into its smart 10 squadron livery.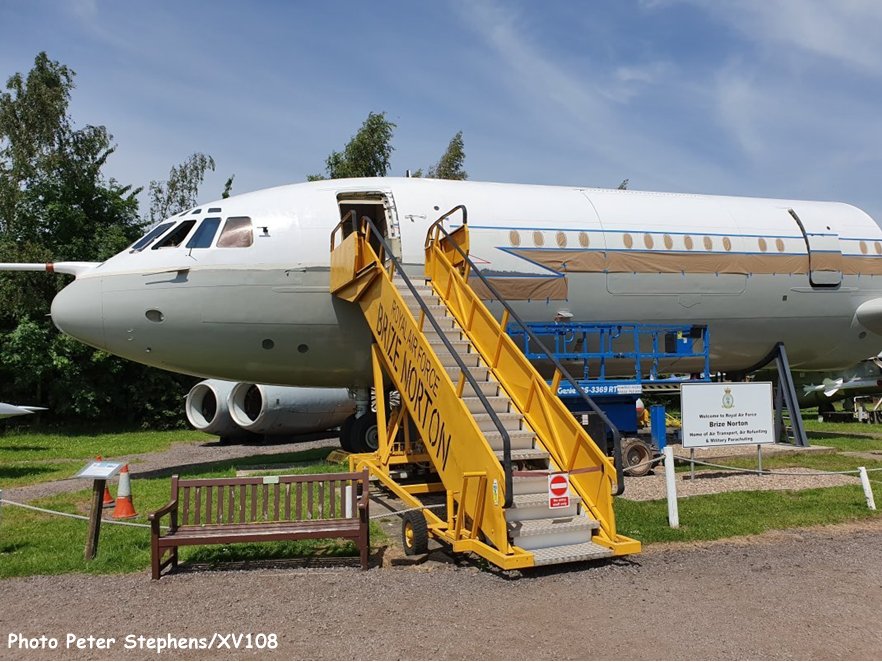 XV108 is now refurbished inside and outside, being the only VC10 to fully represent its original Air Support Command/Strike Command (10 squadron) livery.
The interior also represents its original passenger configuration, but this could also carry palletized freight due to the roller ball and side guidance system, even Landrovers & trailors due to the large freight door on the port side.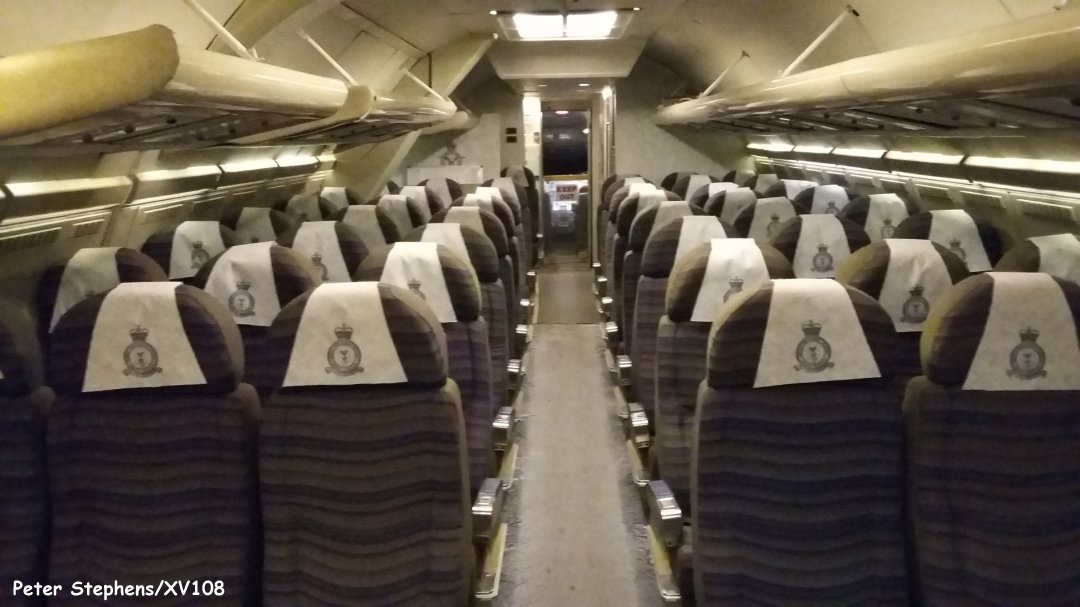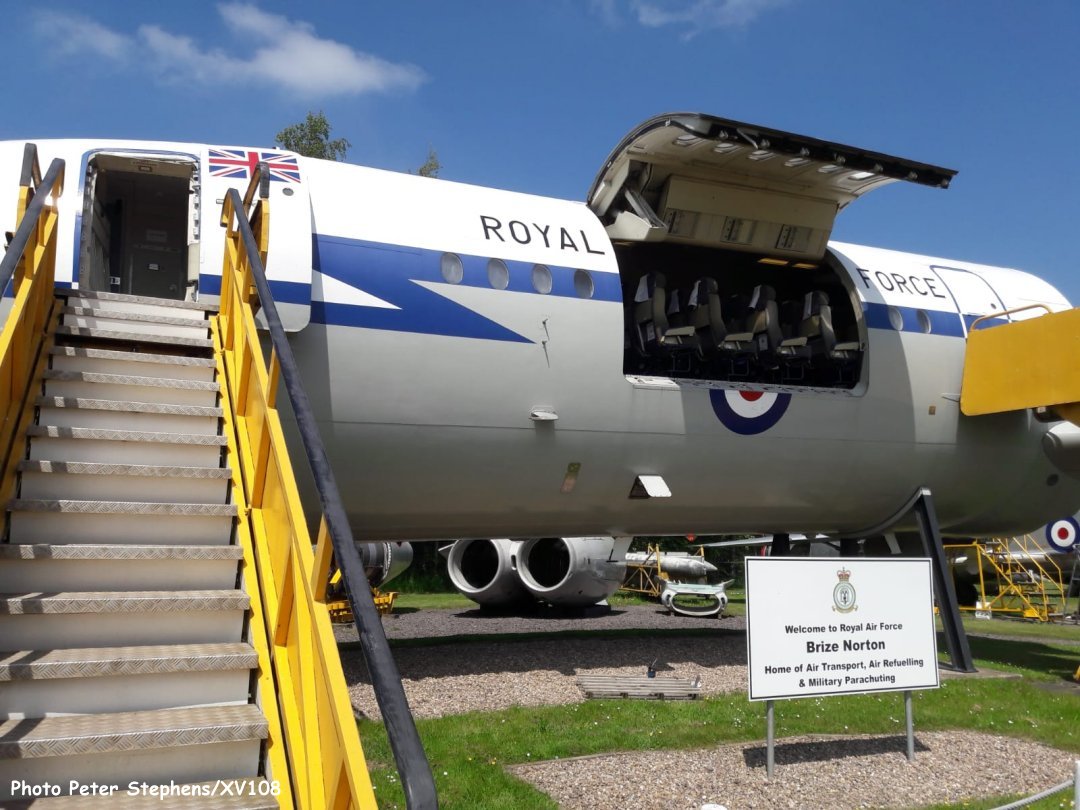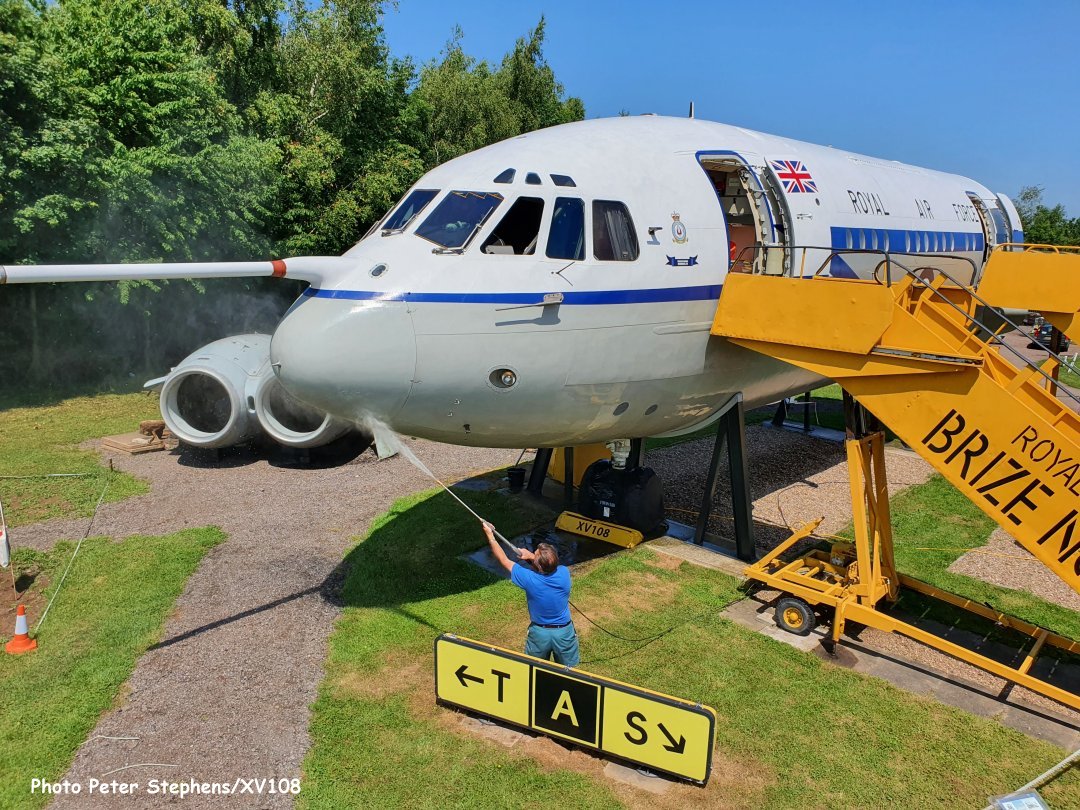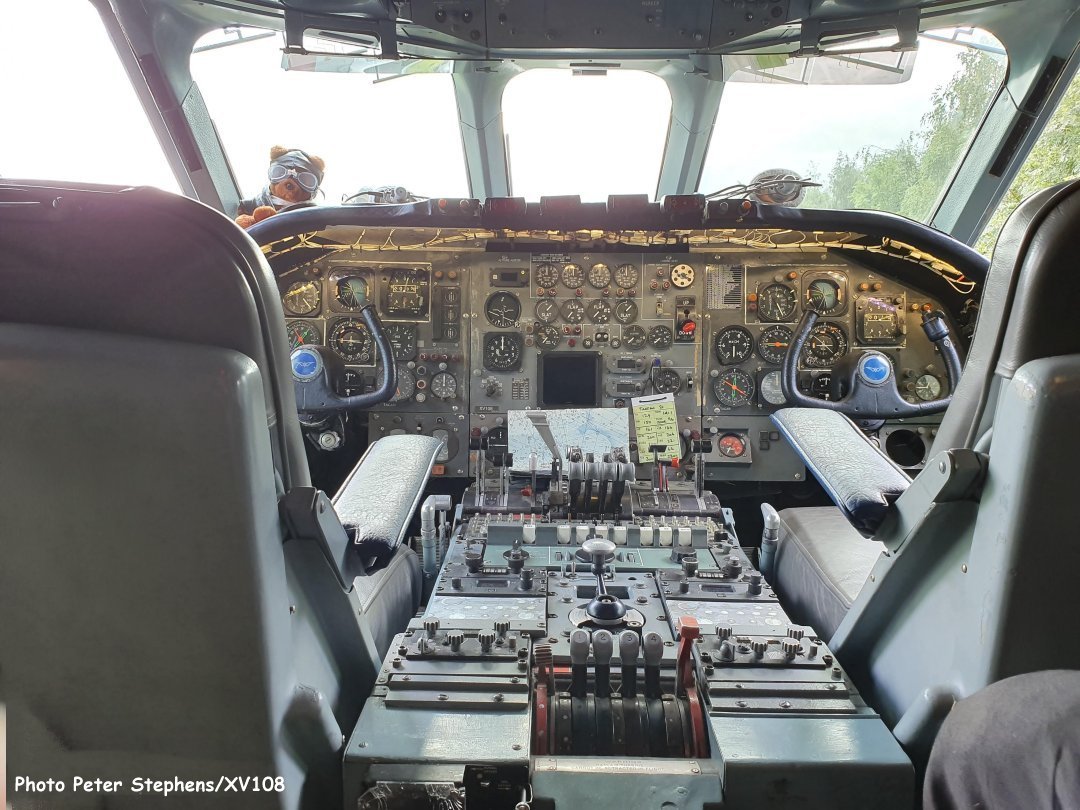 Finally, all the original RAF 10 squadron VC10 were named in honour of some of those who were awarded the Victoria Cross (VC). XV 108 being named 'William Rhodes-Moorhouse VC', along with the 10 squadron crest 'REM ACU TANGERE' [To hit the mark]
If you have or know anyone who has details, information or pictures of when this aircraft was in service or were associated with it in some way please get in touch with us via our Contact Page.