WELCOME TO
EAST MIDLANDS AEROPARK
The Aeropark is both an aviation museum and a viewing area where you can study the preserved planes of yesteryear or watch the modern airliners of today taking-off and landing at a growing international passenger and cargo airport.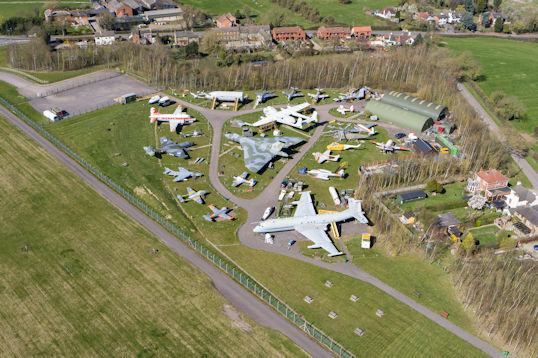 Within the Aeropark there are two viewing mounds which are just 170 metres north of the main east/west runway of the airport (runway 09 threshold). The mound at the eastern end of the Aeropark is the height of the airport perimeter fence which gives an unrestricted view across the airport perfect for taking photographs.
The Aeropark will close for the winter period from the 31st October 2021. The park will then reopen in April 2022. We will be working very hard over this period to maintain our aircraft and equipment. Please see our social media sites for the latest updates!
The Aeropark is still available for group visits and the use of our Function Room, please email This email address is being protected from spambots. You need JavaScript enabled to view it. for more details.